Neurology and Sleep Specialists is currently providing limited patient care as we recover from a cyberattack. Our clinic is open and paper charting. We are doing our best to call patients directly to confirm or reschedule any upcoming appointments. To get in touch with our team, please call (208) 523-7667.
Click here to learn more.
We apologize for any inconvenience this may cause you.
Thank you!
As one of the best and most experienced Migraine and Headache Specialists in Idaho, Dr. Bradford Talcott and his team also offer comprehensive diagnostic services for patients suffering from headaches and migraines. We also offer care for ALL neurological issues and diagnoses. 
Neurological conditions that we treat include:
Multiple Sclerosis
Parkinson's
Huntington's
Epilepsy
Alzheimer's
Dementia
All other neurological illnesses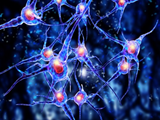 Please give us a call today to schedule an appointment for a consultation to begin treatment.