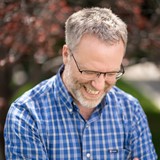 MD, PhD, FAAN
Bradford L Talcott
Dr. Talcott is an Idaho Falls native who returned home in 2008 to begin his medical practice. After graduating from Idaho Falls High in 1989, Dr. Talcott attended Ricks college (now BYU-I) then finished his undergraduate training at BYU. He received a PhD in cell biology from Baylor College of Medicine (Houston, TX) in 2000. His medical training was also at Baylor College of Medicine from 2000-2004. He then completed an internship and residency at the nation's top Neurology program, Mayo Clinic in Rochester, MN. Dr. Talcott is one of the country's only dual sub specialty certified Neurologists, holding active sub specialty certificates in both Headache Medicine and Sleep Medicine. Dr. Talcott is highly respected for his compassion and patient-centered approach to healthcare. He currently practices with several mid-level providers at the Neurology and Sleep Specialists in Idaho Falls. They also have extension offices in Rexburg and Blackfoot.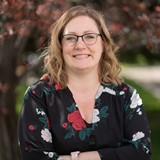 FNP-C
Amanda Thompson
Amanda was raised in Texas. She came to Idaho in 2005 and graduated from BYU-ID in 2008 with a Bachelor's degree in Biology. She continued with her education to complete her Associates Degree in Nursing. Amanda then returned to West Texas A&M in 2012 to graduate with a Bachelor's and then Master's Degree in Nursing in 2015. Amanda has had a wide range of experience since graduation. She has worked as an orthopedic nurse and also as a surgical intensive care unit nurse. Beginning in 2015 Amanda began practicing as a nurse practitioner in family medicine. She has since become a greatly esteemed provider with the Sleep Specialists. When she is not caring for patients, Amanda enjoys spending time with her family, reading, video games, and cooking.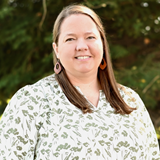 PA-C
Amanda Coleman
Amanda was born and raised in Denver, CO and has called various parts of the mountain west home until she settled in Idaho 16 years ago. She graduated from BYU in 2000 with a Bachelor's Degree in Botany and graduated from Arizona State University in 2004 with a Master's Degree in Plant Biology.
Amanda is a Certified Physician Assistant and graduated from Idaho State University with a Master's Degree in Physician Assistant Studies. She enjoys gardening and crafts and a good afternoon nap. She likes planning trips with her family and sharing her favorite places with them. She is passionate about helping her patients return to good health.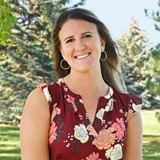 PA-C
Lisa Barnes
Lisa Barnes is a Certified Physician Assistant who Graduated from North Greenville University with her Master's in Medical Sciences. She was born and raised in Georgia but is now proud to call Idaho Falls her home. She enjoys camping and hiking with her two dogs, Lucy and Dixie.
She was drawn to medicine to care and comfort her patients to improve their quality of life. She is excited to provide medical care and ease the burden of many in the community she loves.